OUR EXPERTISE
FIND OUT MORE ON YVROUD'S BUSINESS LINES
HVAC & PLUMBING
Each agency and works centre has its own design office. The fact there are close by allows great reactivity and adaptation, both in terms of design and services, depending on changes and/or worksite hazards that may occur.
 Heating and cooling systems of offices, hotels, auditoriums, hospitals, etc.
 Industrial or service industries plumbing
 Rooms with controlled dust
 Domestic hot water production
 Sanitary Plumbing
 Swimming pool
 Heat pumps, geothermal & solar energy
 Prefabrication
Qualified employees
in the HVAC field
Qualified employees
working under the French ground
UNDERGROUND CONSTRUCTION (TUNNELING)
Industrial galleries, road and rail tunnels
The company is equipped with heavy and light sheet metalwork and piping. YVROUD's skills and facilities in tunnels is allowing to follow a project from its design to its implementation.
 Ventilation and smoke extraction (motor-fans, dampers and ducts of large dimensions, temperature-resistant or fire-rated, sets of acoustic baffles)
 Metalwork system (special doors, fire dampers, walkways, railings)
 Firefighting systems (fire network, dry columns)
 Tunnel pumping stations, underground exhaustion stations
 Centrales de production de saumures
 Brines production plants
 Metalwork systems for industry (atomisation chambers, gates)
Maintenance
Maintenance is mainly suggested on installations carried out by our Company (HVAC – Plumbing as well as Tunnels facilities).
 Heating, ventilation, air conditioning, plumbing, solar energy
 Fans, dampers, hatches, doors, fire network, tunnel sensors
Maintenance of electric motors
Qualified employees
maintaining Yvroud's facilities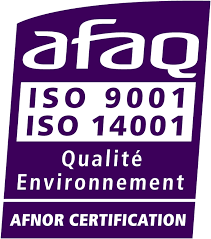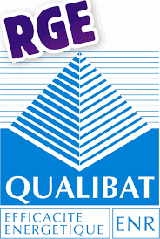 Qualibat Accreditations
4413 Metalwork (upper technical ability)
4421 Metal structure
5113 Plumbing sanitary (any type of building or industry) with surpressor
5121 Special fluids networks installation
5213 Heating system installation (individual, collective and tertiary housing) greater than 1000 m²
5232 Heat pump and cold unit installation (individual, collective and tertiary housing) greater than 1000 m²
5251 Heating or cooling installation connected to an urban network
5312 Controlled ventilation installation (individual, collective and tertiary housing) greater than 1000 m²
Other:
Details:
Gas Professional Certificate
PGI (Installation)
Refrigerants
Category 1 Capacity Certificate
ISO 9001: 2015 & ISO 14001: 2015