FLUIDS CONTROL
ABOVE OR BELOW THE GROUND – FROM DESIGN TO MAINTENANCE
Yvroud is a subsidiary of the GCC's Energy Division, specialised in HVAC and specific metalwork.
We provide a large range of services, from the design to the achievement of simple or complicated pieces of equipment, as well as their servicing and maintenance.

_________
HVAC & PLUMBING
Heating and cooling systems (offices, hotels, auditoriums, hospitals, etc.)
Industrial or service industries plumbing (rooms with controlled dust etc.)
_________
UNDERGROUND CONSTRUCTION (TUNNELING)
Industrial galleries, road and rail tunnels. Ventilation and smoke extraction. Metalwork systems.
_________
MAINTENANCE
Heating, ventilation, air conditioning, plumbing, solar energy, dampers, hatches, doors, fire network, tunnel sensors.

OUR EXPERTISE
Check out the latest video on Yvroud's core business. For more than 70 years, Yvroud has been developing state-of-the-art techniques in several fields such as HAVC (heating, air conditioning, plumbing, etc.) as well as underground technical facilities.

True to our will to master all the techniques of our business, and further to investments in equipment and training, YVROUD now carries out maintenance of electric motors in its workshop! After sandblasting and painting the outer frame, internal actions are as...
This point was mentioned during our employee meeting Yvroud on 29/11/2018. Introduction of new technologies and the arrival of new practices have disrupted our world from a cultural, structural and organisational point of view. The digital transition is a key issue...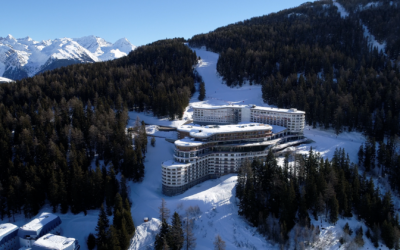 Between June 2017 and October 2018, Yvroud carried out the plumbing/sanitary work of the Club Med des Arcs, named Arcs Panorama by the client himself. A luxury 4/5 star hotel located in Courchevel 1600, with 630 rooms (GM® and Go® included) as well as a ski room, a...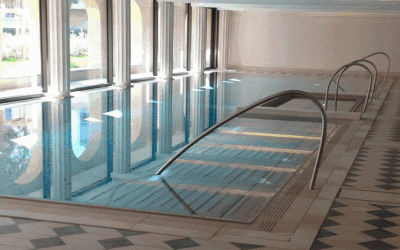 These last few weeks, Yvroud delivered a 5* hotel located on the hill of Fourvière in Lyon: VILLA MAÏA. We carried out the plumbing and HVAC of 37 rooms, the hotel living room, the brasserie and the swimming pool (spa incl.). Our teams have worked for more than two...
Mission : Chargé d'Affaires équipements souterrains H/F Missions confiées : Sous l'autorité du Responsable d'Exploitation auquel il est rattaché, le Chargé d'Affaires  H/F prend en charge l'exécution et le contrôle technique, administratif et financier d'une ou...
Mission : Ingénieur Calcul Structure Métallique H/F Missions confiées : Dans le cadre du développement de nos activités en équipements souterrains, notamment dans le cadre du Grand Paris, nous recrutons un INGENIEUR CALCUL STRUCTURE METALLIQUE F/H. Pour accompagner...

Le siège
P.A.E. Arc-Isère
112, rue Aristide Bergès – 73220 AITON
Tel : 04.79.44.69.69
Fax : 04.79.44.69.70

L'agence Parisienne
54, rue des Artisans
BP 50419 – 78534 Buc Cedex
Tel : 01.39.54.15.71
Fax : 01.39.02.13.12

L'agence d'Annecy
Parc Altaïs
55 Rue Uranus, 74650 Chavanod
Tel : 04.50.45.32.03
Fax : A venir