FLUIDS CONTROL
ABOVE OR BELOW THE GROUND – FROM DESIGN TO MAINTENANCE
Yvroud is a subsidiary of the GCC's Energy Division, specialised in HVAC and specific metalwork.
We provide a large range of services, from the design to the achievement of simple or complicated pieces of equipment, as well as their servicing and maintenance.

_________
HVAC & PLUMBING
Heating and cooling systems (offices, hotels, auditoriums, hospitals, etc.)
Industrial or service industries plumbing (rooms with controlled dust etc.)
_________
UNDERGROUND CONSTRUCTION (TUNNELING)
Industrial galleries, road and rail tunnels. Ventilation and smoke extraction. Metalwork systems.
_________
MAINTENANCE
Heating, ventilation, air conditioning, plumbing, solar energy, dampers, hatches, doors, fire network, tunnel sensors.

OUR EXPERTISE
Check out the latest video on Yvroud's core business. For more than 70 years, Yvroud has been developing state-of-the-art techniques in several fields such as HAVC (heating, air conditioning, plumbing, etc.) as well as underground technical facilities.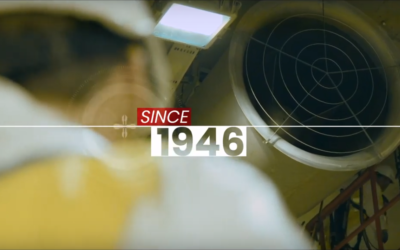 Today, true to his appetite for challenge, Yvroud opens up to the world by connecting France internationally through tunnels. Finally, the meaning of Yvroud's mission is to connect men safely whatever the relief that separates them!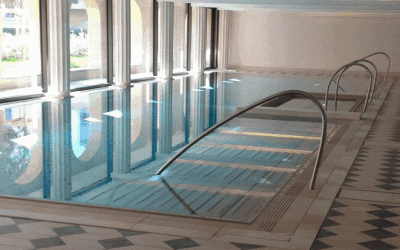 These last few weeks, Yvroud delivered a 5* hotel located on the hill of Fourvière in Lyon: VILLA MAÏA. We carried out the plumbing and HVAC of 37 rooms, the hotel living room, the brasserie and the swimming pool (spa incl.). Our teams have worked for more than two...
Missions confiées : Sous la responsabilité du Responsable Technique et en étroite collaboration avec le Chargé d'Affaires, le Chargé Etudes Exécution GCP H/F réalise, coordonne et supervise les études d'exécution en Chauffage, Ventilation, Climatisation et...

Le siège
P.A.E. Arc-Isère
112, rue Aristide Bergès – 73220 AITON
Tel : 04.79.44.69.69
Fax : 04.79.44.69.70

L'agence Parisienne
54, rue des Artisans
BP 50419 – 78534 Buc Cedex
Tel : 01.39.54.15.71
Fax : 01.39.02.13.12

L'agence d'Annecy
Parc Altaïs
55 Rue Uranus, 74650 Chavanod
Tel : 04.50.45.32.03
Fax : A venir